Happy 2021! This week's update is a big one, featuring the new Collections update to your Portfolio! We also made a number of small quality of life changes to help you get around easier.
Misc Improvements
Admin UI Improvments
Improved on-boarding UI - the app now helps to point you in the right direction if you end up on an Artist-specific section of the Admin before you've set up your Artist Profile.
Additional Breadcrumb Navs have been added to Admin pages, making it easier to jump around.
The dashboard checklist now properly updates when you've completed your profile and Built your Portfolio. It also now tells you more specifically what do to!
The Critiques (coming soon) checkboxes were removed, as that feature has been postponed until after the launch of the Services admin.
The Gallery Management page has been overhauled. See the section on "Collections" for more info.
Project Detail Admin Updates
Project Thumbnail: The location has now been moved to the left column (in Desktop views) and the Settings tab in Mobile views.
Project Files: The Files list has been re-designed as a grid of thumbnails instead of a list. The drag & drop behavior has also been improved so it's more pleasant to use.
Fixed an issue where dragging & dropping an image made a file loading spinner appear, but nothing else would happen. It should now properly upload a file once more.
Download File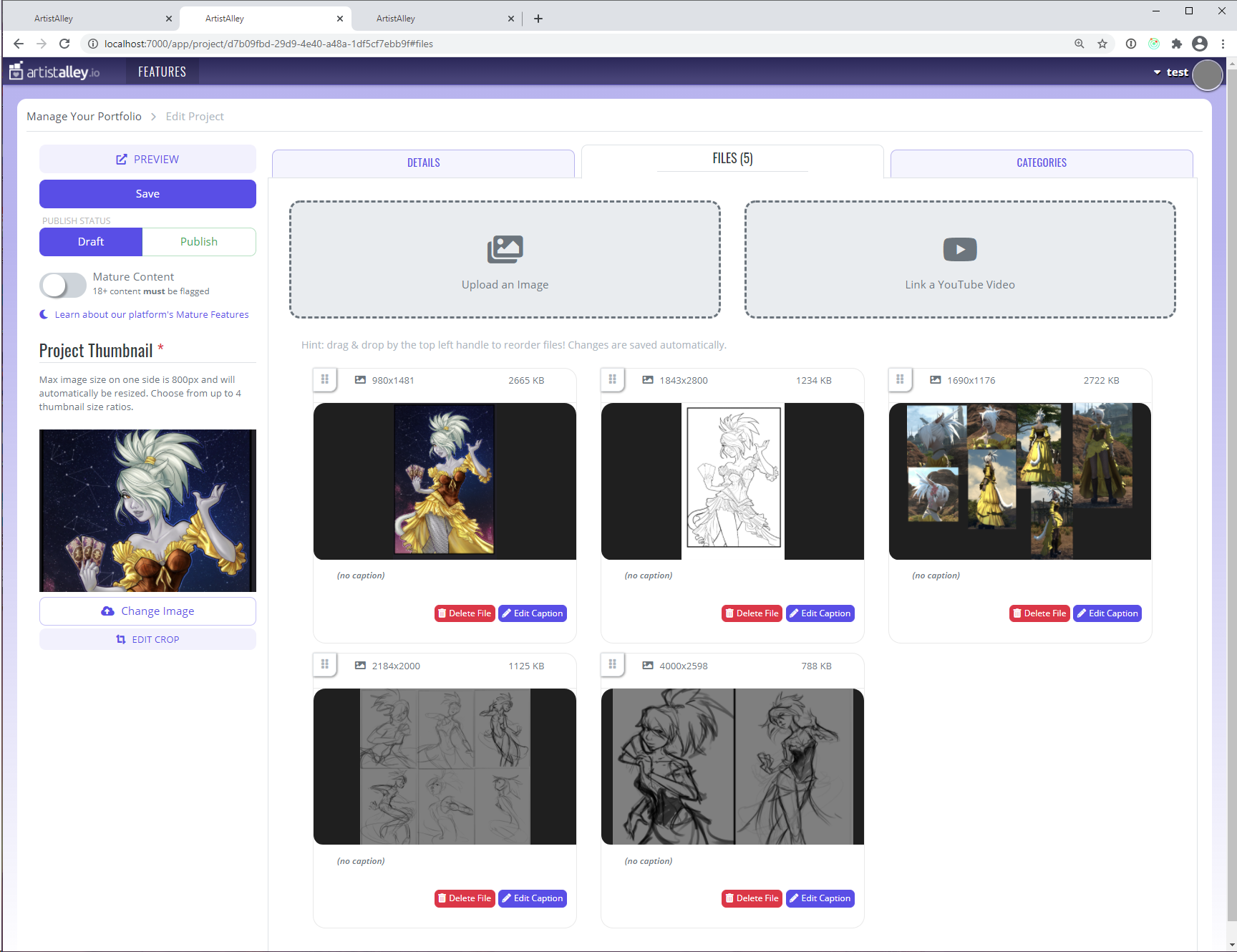 Public Portfolio Improvements
The gallery project thumbnails have received a number of improvements:
Galleries fade in to view on load and navigation.
Re-Imagined Thumbnail Grid. Thumbnail images now are unified in height. That height scales depending on the relative height of a user's browser window, making it always the ideal space-to-image ratio. This size changes depending on the overall window width as well.
The re-sorting animation on thumbnail images has been removed in favor of the new, simpler grid system.
Thumbnail images now show the project's title on hover.
New Gallery Collections Feature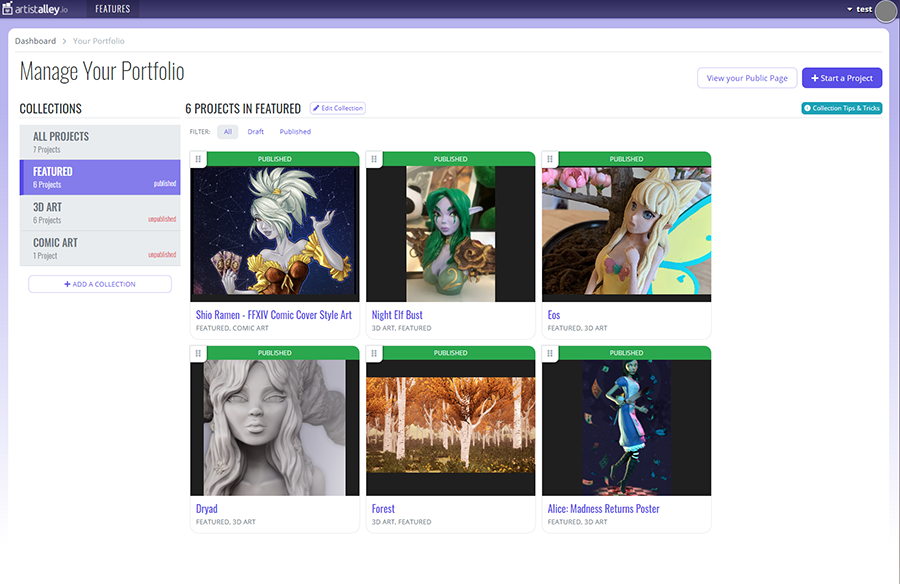 Create collections of your Projects!
Projects can be reordered by Dragging & Dropping them, like Files.
Collections can be Published when there is at least 1 Project assigned to them.
Collections can be re-ordered by Dragging and Dropping them as well: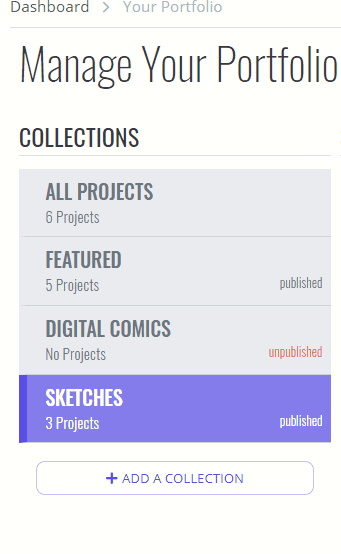 The Collection at the top of your list will be the one that is loaded first: