Whether you are new to freelancing or have been doing it for a few years, if you struggle with estimating your work, you are not alone!
Creative work for hire is exchanging time for money. It's easy to underestimate how long a project might take when we're only thinking about the "active" work - the act of making. But what about the research? Follow-up messages? Revisions?
Here's how to quickly get a handle on your work schedule.
Step 1: Start tracking your working time.
I highly recommend using the free app Clockify for this, but use whatever tool that can be everywhere you work, easy to remember, and easy to categorize different tasks.
Log your time whenever you are:
Researching
Sketching/Idea or Reference Board Creating
Sending updates to/from clients
Finalizing or Photographing final work for posting or approvals
And of course, when you are actively working on the project.
When you log your time, also label what you are doing as well.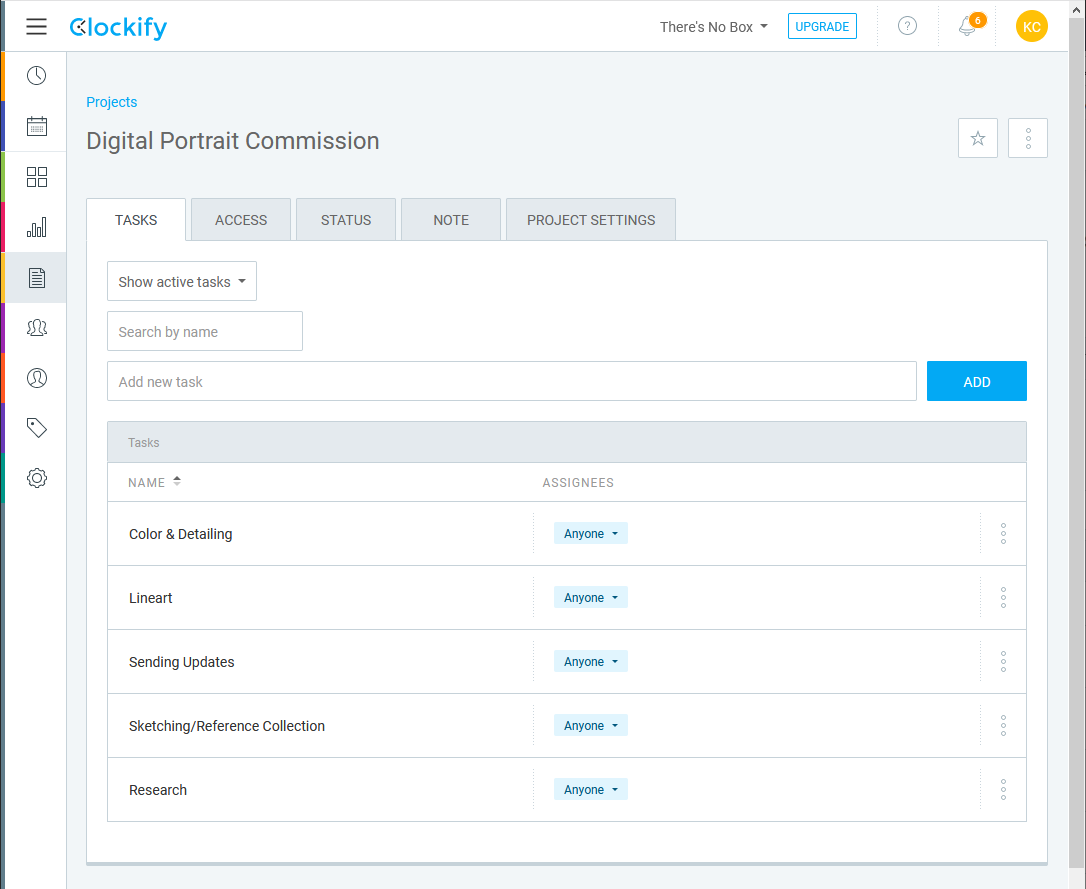 An example of a Clockify Project with tasks defined for the things I want to track. Making a Project that matches the kind of Service I want to sell helps me directly relate the two in my mind and keeps it more generic.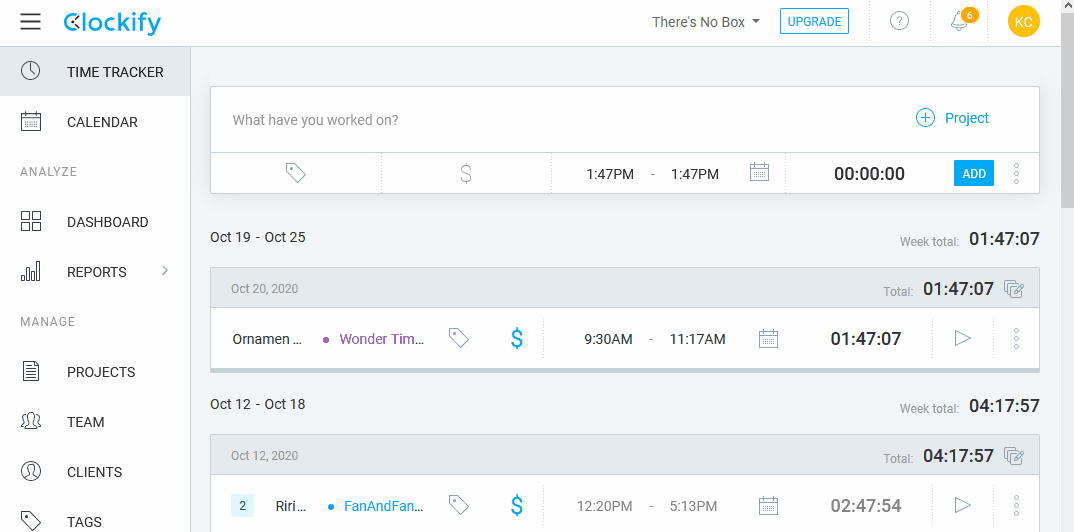 This wasn't super obvious to me, so here's a .gif on how you can track time to a Project's tags in Clockify > Time Tracker.
Step 2: Take the average work time across at least 3 Projects.
At least 3, ideally 6. The more of a sample you have, the more confident you can be in your estimates.
If you are:
just starting out and have no work, or
have nothing in the queue right now,
You can do this exercise with some practice jobs for yourself.
Bonus: You can use the resulting work as portfolio examples - a win/win! :)
Opinionated Note: Please, avoid the temptation to do free work for others as "practice". This greatly devalues your work, and you will almost never perform at your best. Instead, invest in yourself with some top-notch 'commissions' to yourself! :)
Step 3: Add +25% of your average time to come up with a 'conservative' estimate.
If you have a few dozen projects you have kept accurate records for, you probably don't need to do this. But for the rest of us, this gives you a safe buffer for anomalies and extra revisions for troublesome clients.
Here's an estimate for our example "Game Character Portraits" Service:
Average time across 6 projects: 8.5 hours
25% (~2hrs) buffer
My Average Working Time for a commission is: 10.5 hours, from idea to final delivered product.
Step 4: Calculate your Hourly Rate
If you estimate your projects before starting them, this will be easy:
Flat Rate Estimate % Average Working Time = Hourly Rate
So if I charge $200 for this service, I am making an hourly rate of ~$19USD per hour. And that is the goal of this exercise - to have a real idea what we are making with the rates we charge. :)
Now it's your turn!
Use this dynamic worksheet to calculate your average across 6 projects.
How did you make out? Were you surprised at what your hourly rate is? Consider how you can break your offerings into tiered packages to offer affordable options without killing your hourly rate.
---
Spend more time on art, and less time worrying about business stuff.
If you liked this worksheet, you are going to love our guided UI for Service Offerings.
Our intuitive creation tools make promoting your services for hire easier than ever before! Not only that, but all artists on our platform can join our exclusive matching network, where clients come to them.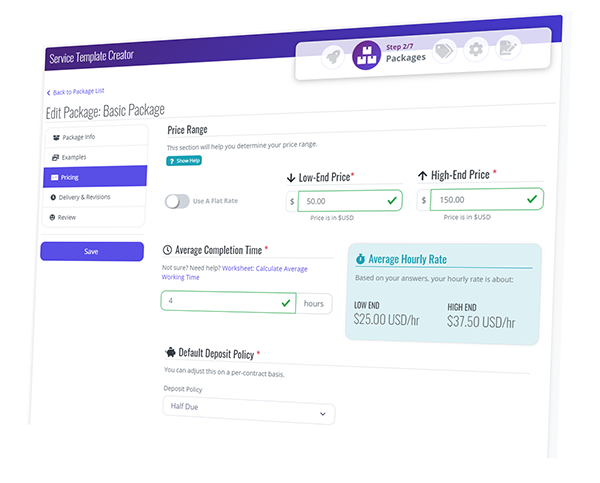 Get started today, it's FREE! https://artistalley.io/signup