BIG update this week! We've been working on a number of things behind the scenes, and they all came together at once in today's release. :)
Tagging has been added to Projects.
Tags are the first piece of a larger plan to intelligently match your artwork to the people looking for it. It also dramatically improves your artwork's ability to be found in searches on Google and other sites.
You can find the Tagging Section in the Edit Project section: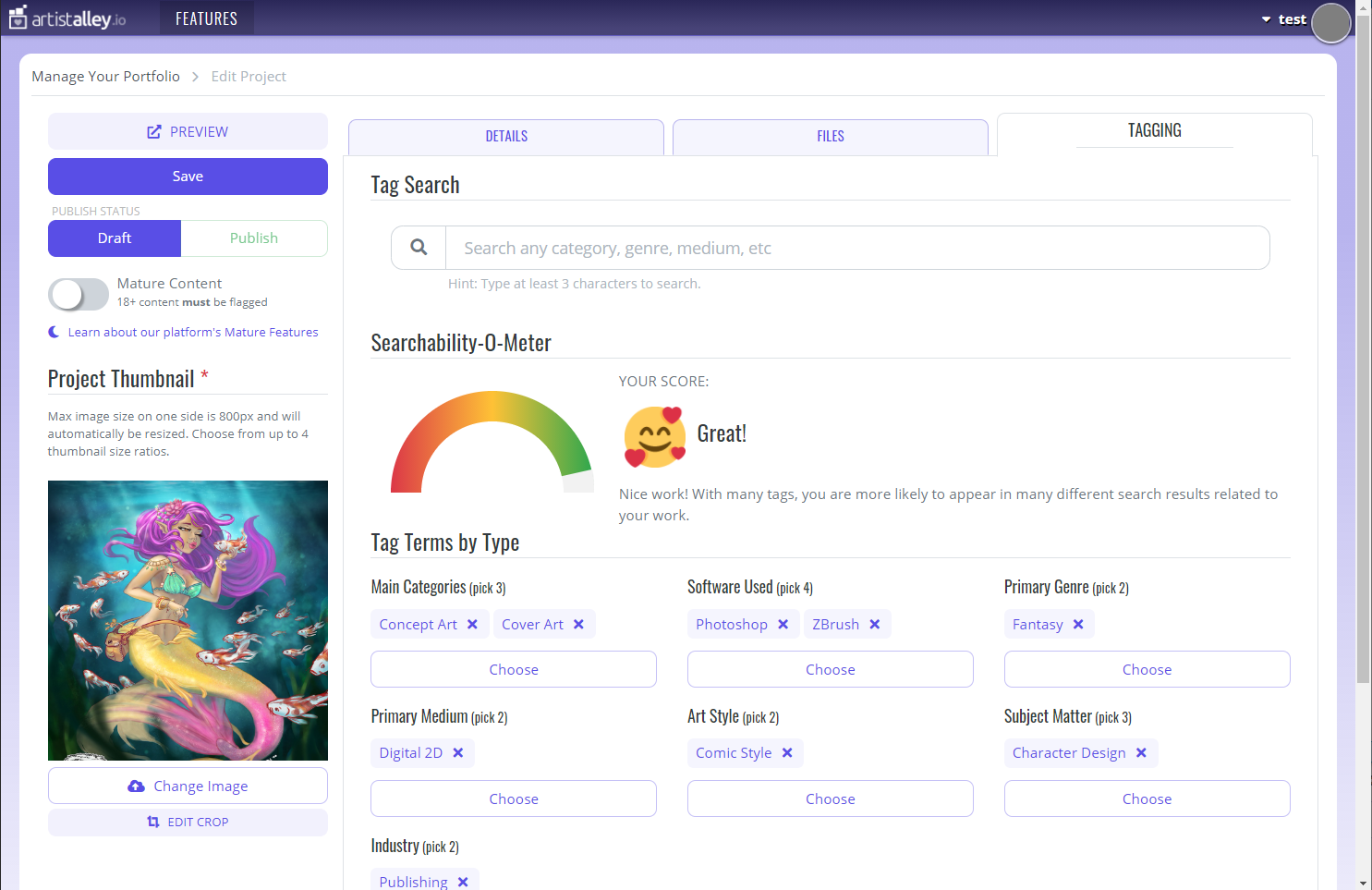 Search for tags using the Tag Search:

If you can't find what you are looking for, add a custom tag!
As you add tags, the "Searchability-O-Meter" goes up!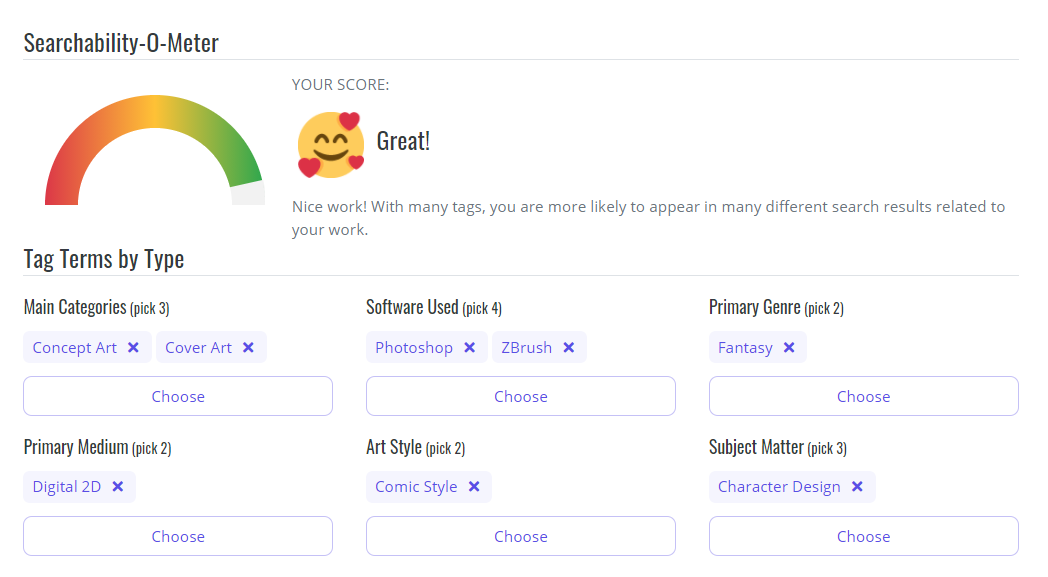 Please try tagging your existing projects, and let us know if we should add any tags that you need. There's a button right on the Tagging page do to that, but you can also find it here.
There is a lot to do yet in this space, none the least is specific "mature" tags, but this is our foundational start. :)
Account Settings for "General" and "Email" have been added.
This gives you the option to opt-in or out of some key configurations such as:
Mature settings filter
Email: promotional or important platform updates only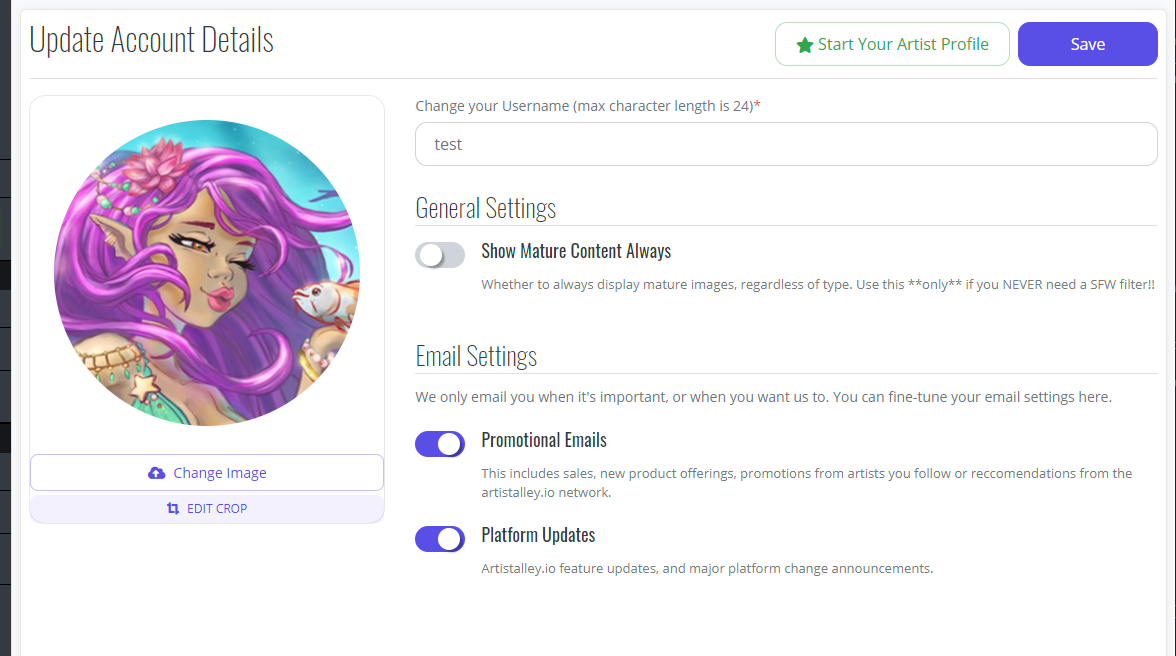 (PS: We promise to not email you too much, only when it's really important and relevant to you!)
The Admin UI has been Redesigned!
The admin has been evolving incrementally as we have clarified the vision of what our features will be, and this mega update will set us up for where we want to be for the next year at least.
You'll notice a couple key features:
Neutral Colored Public Navbar
Something a little less …. purple for your portfolio page. ;)
(sorry, the links are still purple… we're working on that. Haha!)

When in the admin itself, you'll find the main navigation always available on the left side of the screen, with the ability to optionally toggle it wide or narrow: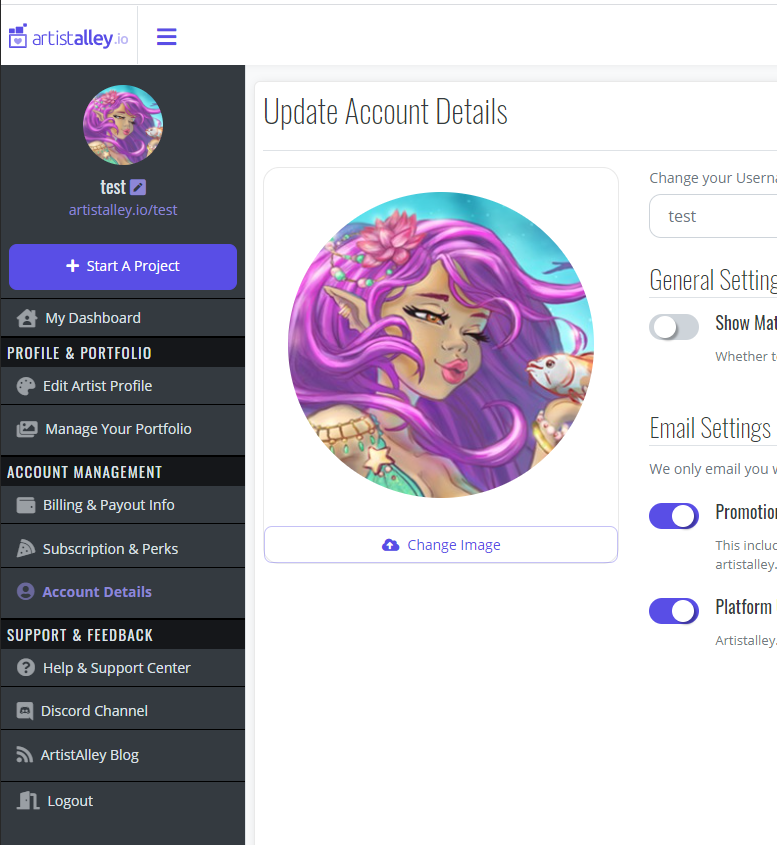 On complex pages, like the Project or Collections Edit page, it will automatically collapse for you to give you more room.
New Homepage Design!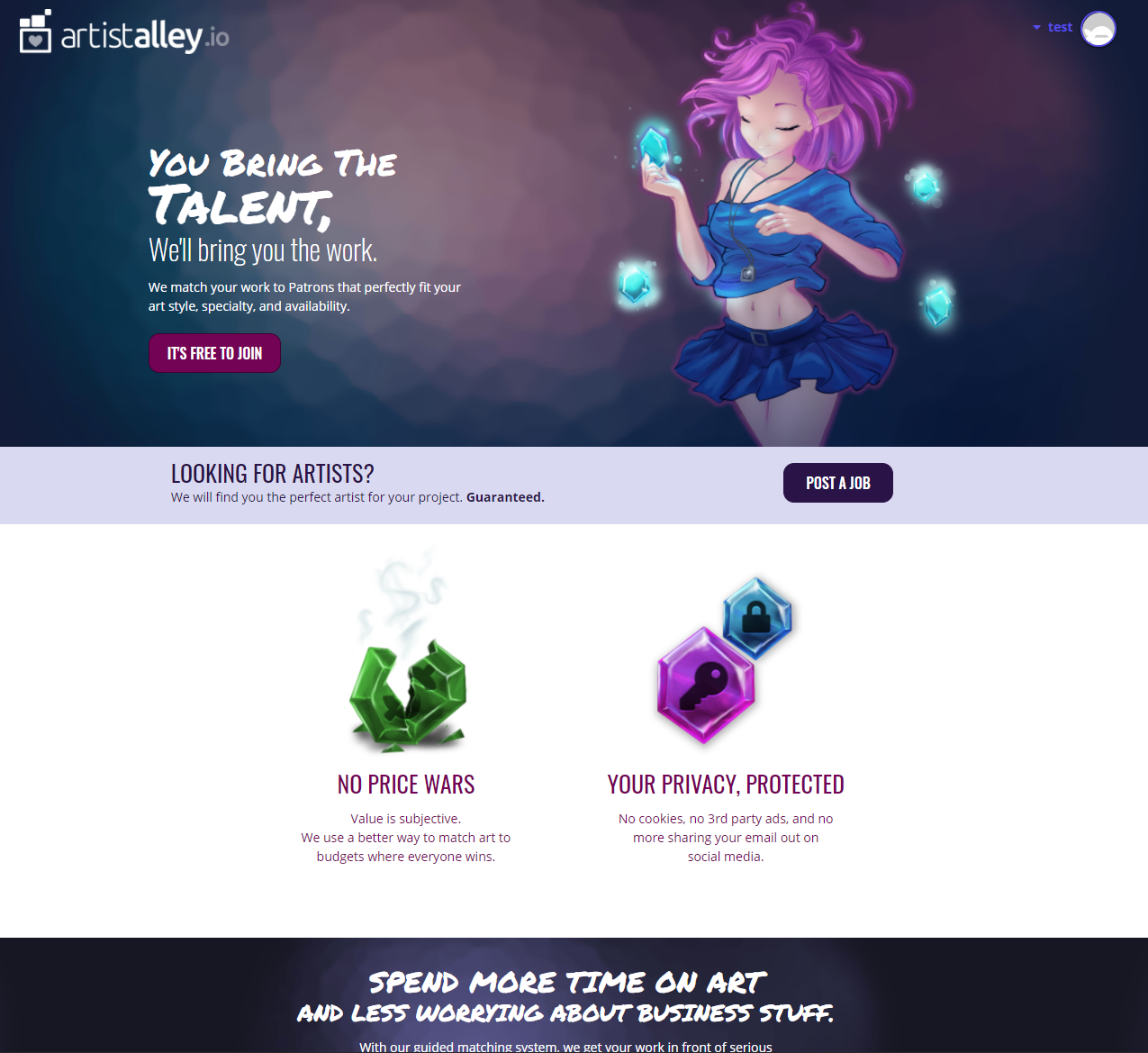 Not just a new design, but a shift in our product focus!
After a bit of research following the launch of our promo sizzle reel, we realized our mission was spot-on, but how we were going about seeing that mission through needed a little tweaking.
We are now working towards launching with a customized matching platform for artists and people looking for your services. This is unlike anything on the market today and gets right to the hard of our problems as artists and fans looking for work. Much more to come as this plan develops, but you can help us out RIGHT NOW by completing the artist's survey.
That's it for now, have a wonderful weekend!
Kristi, Bill, & Avery