Here's this week's roundup of changes!
We are officially in Open Beta!
We removed the wait-list flag from new user accounts, so as to streamline recruitment in an upcoming promotional campaign.
Added Mature Content Filter & Opt In
Because if we don't, we could get in big trouble. :)
Images flagged as mature content will display a blurry generic thumbnail for anyone viewing the site that has not opted-in to viewing mature content.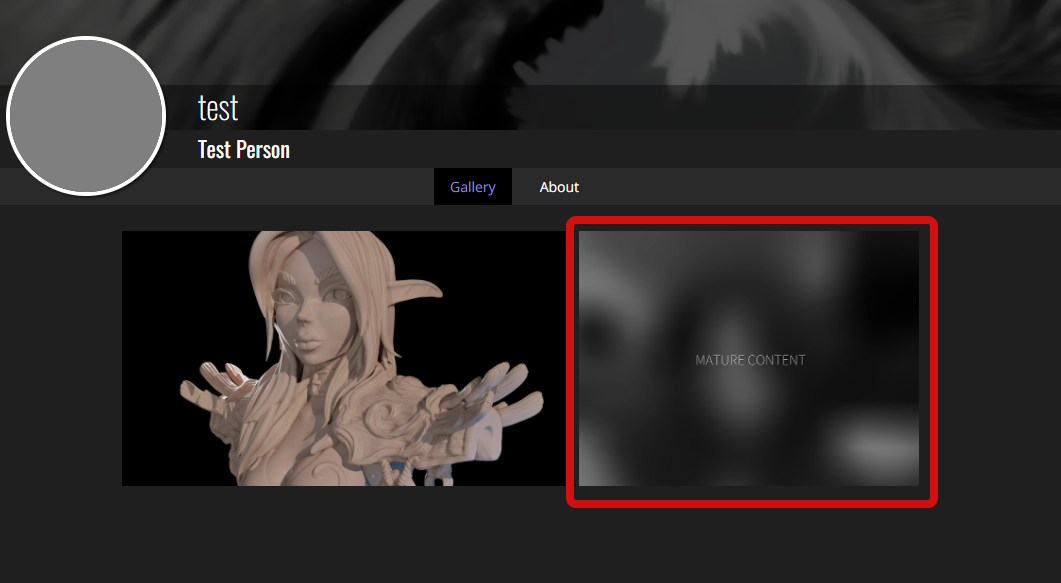 How Mature Opt-In Works
When a user clicks on a mature thumbnail, or navigates directly to a project that is mature, they will be presented with an opt-in modal:

Like other settings on the site, the preference is stored in LocalStorage. A person only has to opt in once, unless they clear their local storage settings. After the first opt-in, all mature content will be visible throughout the site.
Misc Bug Fixes:
Fixed an issue where draft project thumbnails were not being hidden from view on a public site. This should only have affected viewing your own portfolio, as the server is smart enough to filter them out, but it was confusing as heck.
Updated the mature toggle switch to allow toggling mature on and off while in draft mode.
Updated the behavior of the project collection assignment to the new API pattern, which is adding/removing them all with a single save instead of the more problematic save-on-demand format.
Added Terms of Use & Privacy Policy
Please review them when you are able, as using the site means you agree to them.