We are looking for artists create key art for our dual-homepages and achievements system. Read on for more details and how to apply. Be sure to read everything, as we have very specific requirements, and those that do not pay attention to detail will not be considered.
About the Jobs
We have two projects we are looking for help on:
Achievement Artist
We are releasing an achievements system with a future update. These achievements will feature cool looking cards in a Magic: The Gathering style, each featuring fun and unique art. These are small, fast, open-ended projects that will continue to be a need over time.
Homepage Key Artist
We are seeking artists to help us create key art our dual homepages. How you make the art is up to you, but you must be able to deliver digital files that are meant to be seen on screen.
As a key artist for our homepages, your work will be featured prominently on our site. You will get full credit for your work and your profile will be linked from the homepage when your work is displayed.
Our app has two landing pages. The first iteration of the first homepage is now live and can be seen at https://artistalley.io/signup. This page features our Artist Mascot, Ryoko.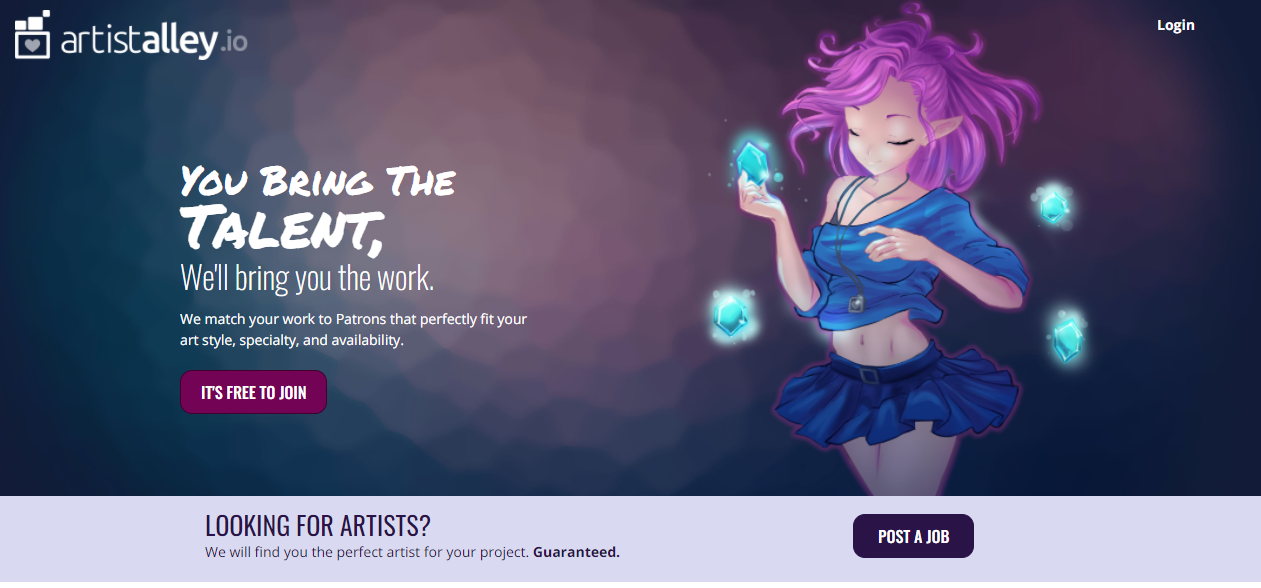 Our current key art for the Artist Homepage.
We will be launching a second landing page with our Patron Mascot, Kai. This will be similar in design to the artist page, but feature a slightly different color scheme and present the product in a way that focuses on the Patron's interests.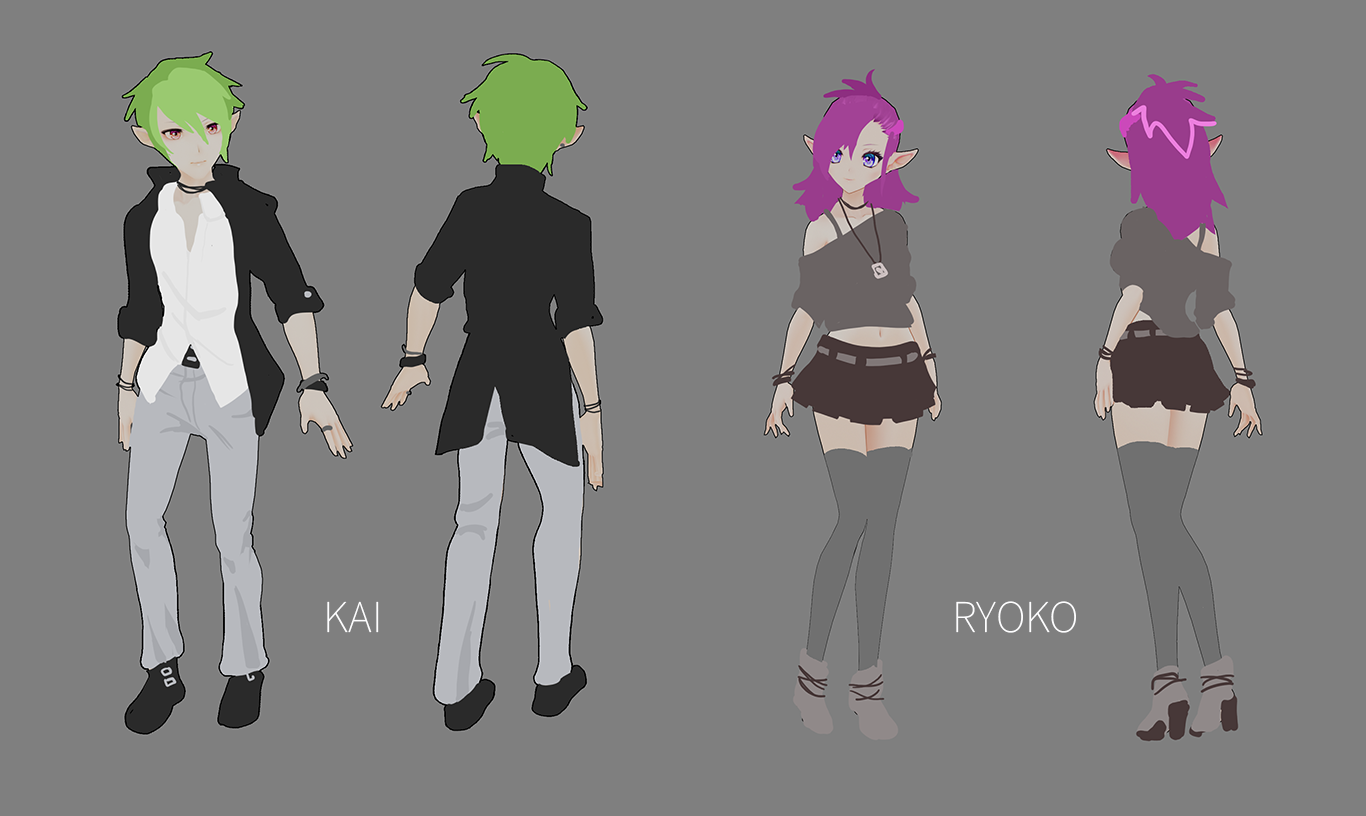 Project Goals
To Represent artists of many styles and types with diverse, high quality key art.
To further promote our brand as a fun, supportive, and all-inclusive haven for artists and their patrons.
To elevate our brand into the world-class aesthetic we know we can be.
What we are looking for
You will be asked to create a digital artwork in your style, that compliments the color schemes specified, and prominently features one of our two mascots.
Specifics will be sent to you upon awarding the job. Do not send us spec work. This is a paid, contract job with specific usage rights.
Very high proficiency in rendering characters with compelling expressions.
An artist with a history of doing commissions, and can show examples of past client work.
An anime art style is not required and artists of all styles are encouraged to apply.
We want to see your love and passion for your art shine through your work!
Perks
Huge amounts of exposure to your work, which will be regularly featured in our advertising and marketing materials
A special "flair" achievement (launching late April) that you can display on your profile for bragging rights. :)
A fair wage for work.
How to Apply:
Before you apply, make sure you have the following ready:
An artist profile on https://artistalley.io. If you are to represent us, we want to know you support what we are doing here. Your profile must have:

At least 6 published projects which represent a high quality, consistent style. Major bonus points for projects with "work in progress" images and videos in addition to the final product.
A completed "About" page with at least 1 link to another portfolio/social media site that has examples of your work.
When you have that all ready to go, apply using this form:
https://forms.gle/a8vbzRCPwCyLSdXf8