We're back with another huge update, and some exciting events happening next month!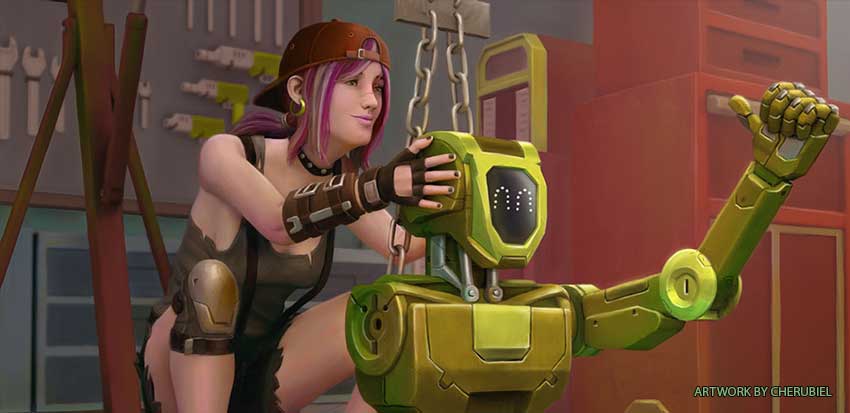 Services are Publishable - Start Accepting Quote Requests
You can now publish your Services, and start taking client quote requests! We have simplified the service creation process as well. We will continue to tweak and polish the experience over the next few months, so please do share your ideas for how we can improve it to help you show your best work for hire.
New Dashboard for Services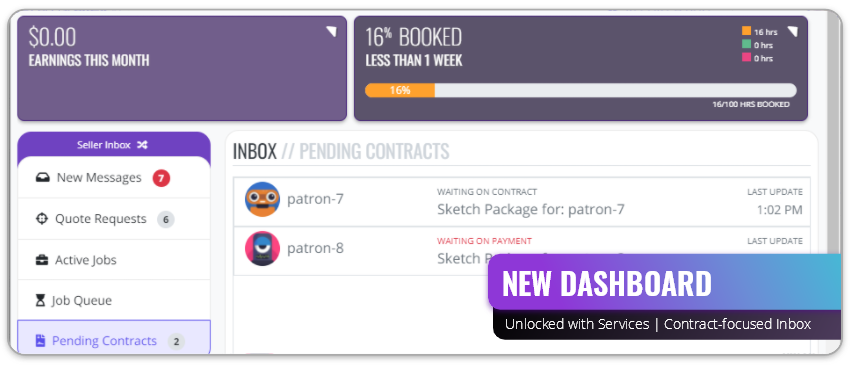 Once you have opted in to our Services features, your dashboard transforms into an Inbox. This is where you can manage all of your incoming requests and keep up with any Jobs in progress. Please take a look and tell us what you think!
Artists of Final Fantasy XIV - New Themed Event Opening Soon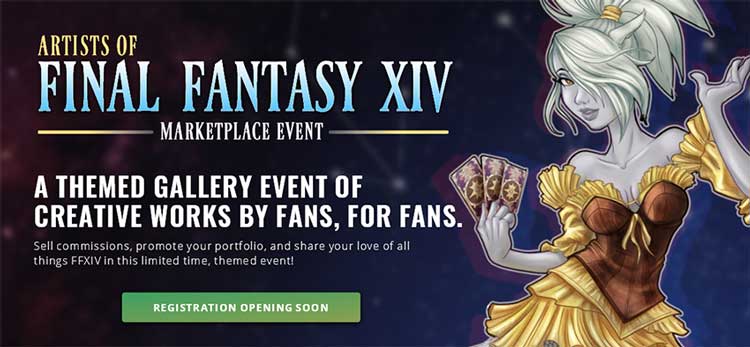 As part of our launch promotional campaign, we're hosting a themed gallery event. This is a great way to get your services in front of buyers looking for this kind of work, or just connect with fellow artists and fans.
Registration is free, and qualifies you for a number of goodies, such as free +PLUS memberships, fee credits, and more!
We plan to open up artist registration by mid-September, with the event opening to the public by Mid-Late November. More details coming your way soon!
If this works out well, we will host a number of themed events regularly to help promote artists of all specialties throughout the year! What kind of events would you like to see?
Check out the Registration Guide
Token Logins Now Available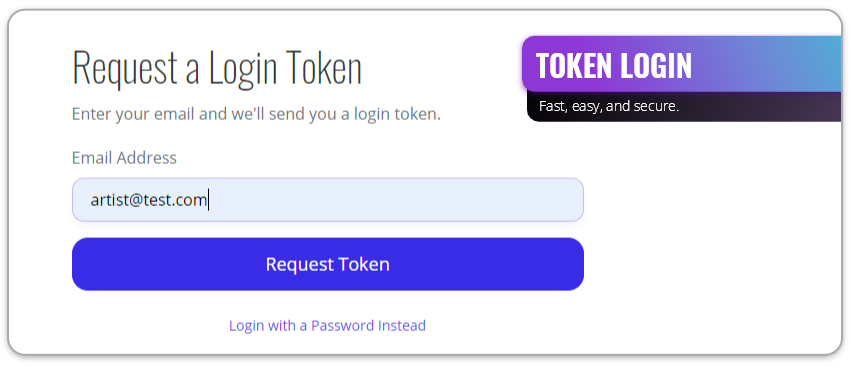 With this new token-based system, login is faster and easier than ever. You'll be able to log in to Request a Quote from an Artist's Portfolio without leaving their page. Along with this update, this we've made some improvements to the first-time setup experience as well.
🐛🔨
Oodles of Bug Fixes!
We've posted a load of little fixes since last week, and a few real doozies (non-scrollable popup window, anyone? >.<). Thanks so much for your reports, feedback, and patience. We're still in Open Beta, and that means things are moving very quickly and getting fleshed out.
Thanks so much for your support.
We're a small company hoping to make a big difference in the way artists promote and sell their work.
If there's anything we can do to help, whether it's getting your portfolio set up, figuring out what to sell, or sharing an idea for a feature that will help you work better, we want to hear from you!
Thanks for reading! We can't wait to see what you create next.